Cast Iron Wood Log Splitter - Firewood Kindling Cracker Wood Splitter
Safely split firewood and wood logs using our Firewood Log Splitter!
Our firewood splitter has no harp edges, so you can chop kindlings and firewood in complete safety.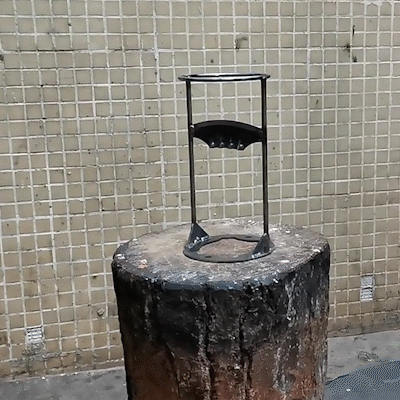 Simply place the log in our splitter / cracker. The metal rail holds the wood in place. Then hit down on the wood with a hammer.
Lightweight and compact, the wood splitter can be easily taken to the bonfire, camping trip or other activities. Splits firewood with less force than a standard axe. A safe and easy way to make kindling with no moving blade or sharpened object passing by your hands.
The cast iron blade is very strong and can create a very strong impact when splitting wood and split the wood quickly.
Simple design, no additional moving wear parts, strong durability, no maintenance, easy to use.
It's the perfect gift for dad to easily split firewood and provide warmth when it's cold in the winter.
This Cast Iron log splitter can support the principle of sharp blade, avoid accidental injury when chopping wood and use it more safely.
Lightweight, you can take it to the bonfire, camping trip, or just use it in your backyard! no need to bring an axe! even a child can use it!
SPECIFICATIONS
Colour: Black
Material: Cast steel
Size: 30*16cm
Weight: 4.5kg
PACKAGE INCLUDED

1x Cast Steel Wood Log Splitter